On Sale
T-SONIK MINI
T-Sonik Mini is the first pocket ultrasonic water purifier.
Designed for travelers, this device can be used on any type of faucet and shower.
T-Sonik Mini ensures the elimination of limescale, chlorine and bacteria from the water.
Drink and use pure and decontaminated water, always and everywhere!
HOW IT WORKS
T-Sonik Mini ensures the elimination of limestone, chlorine and bacteria from water.
Thanks to its increased solubilising capability it improves the quality of your hot drinks.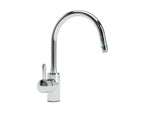 QUALITY AND DESIGN
T-Sonik Mini is made only of high quality materials to make it resistant and functional over time.
A design with simple and accurate lines makes it aesthetically perfect for any type of tap and shower.
EASY TO INSTALL
T-Sonik Mini can be installed in less than 2 minuters with easy on any kind of faucet or shower!
Bring the benefits of activated water always with you!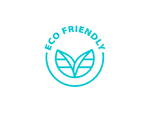 ECO FRIENDLY
T-Sonik MINI is a device manufactured with the highest quality standards and from 100% recyclable materials.It is maintenance-free, no needs electricity and is certified by international laboratories.
What Our Customers Say
Since I installed the T-Sonik Mini in the shower, my hair is softer and shinier without change typo of shampoo or conditioner.
Diana F.
After installing the T-Sonik Mini on the tap, no more limescale deposits have formed, so I no longer use anti-limescale products to clean it.
Jonathan T.
Since using the activated water in the coffee maker, the coffee is thicker and creamier. Incredible!
Max B.
NEED AN ADVICE?
We are at your disposal to design the best solution for your home and business.