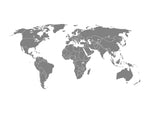 OUR DISTRIBUTORS
Treelium products are distributed only by authorised resellers, after a specific training within our company. Treelium also carries out random checks on its own installation staff to verify the quality level of the installation and the maintenance of the products sold. See the complete list and find the reseller nearest to your home!
SWITZERLAND
SALES_NET SWITZERLAND
www.sales-net.ch 6900 MASSAGNO – SWITZERLAND info@sales-net.ch | Davide Sale – ds@sales-net.ch
0041 79 752 31 99
UNITED KINGDOM
Good Hydration
Unit Oak 3
Killearn Mill Business Park
Glasgow
+44 7398 258737
info@goodhydration.co.uk
BULGARIA
TREELIUM Bulgaria Ltd
Vasil Uzunov
+359 886014317
treelium.bg@gmail.com
CZECH REPUBLIC
TO.RO. International s.r.o.
Štúrova 13, 360 04 Karlovy Vary
IČ: 64578232, IVA: CZ64578232 – nu.tel. +420602725210
ROMANIA
BIZ'ART EXPERT SRL
48A Paris Street, 011817 Bucharest, Romania
Office Phone/fax: +40 21 230 99 63
Dragoș-Theodor IONESCU, Sales Manager
Tel: +40 724 395 607 – Email: bizartexpert@gmail.com
Site: www.treelium.ro
POLAND
GRYFLOADER SP.ZO.O Poznańska 156 , Łomża 18-400 , Poland
0048 508510517
kontakt@gryfloader.pl
BECOME A DISTRIBUTOR
if you are interested in becoming one of our distributors or would like further information about that do not hesitate to contact us, we will be happy to answer all your questions.
NEED AN ADVICE?
We are at your disposal to design the best solution for your home and business.