CUSTOMER'S STORIES
Each story is different, each challenge is a brand new journey. Through the years we partnered with private and pubblic customers to innovate their water treatment strategy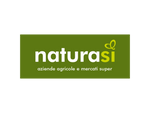 NaturaSì
"We started using TREELIUM's products to improve water quality at our stores. We've been so pleased with them that today we've even included them on the shelf for sale to the public!"
Fabio Gasparato - Technical Consultant ECOR NATURASì SPA
NaturaSì is a company that operates with wholesale and retail trade and distribution of organic, biodynamic and natural products, through a circular model - starting from the seed to the table - in which the different actors collaborate to give life to a flow of responsible, virtuous, ethical and future-oriented relationships.
The collaboration between NaturaSì and TREELIUM was born with the aim of providing quality water in the more than 300 stores nationwide and is continuing with the sale of T-Sonik Mini on the shelf.
We are also experimenting the use of activators in agriculture to demonstrate that crops irrigated with activated water have a better quality, grow faster and with less water.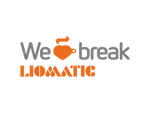 LIOMATIC VENDING MACHINES
"A device that must never be replaced is the dream of any entrepreneur and consumer"
Ilaria Caporali - Ad & Brand Ambassador LIOMATIC
Liomatic is one of the industry leaders in the world of vending and has decided to install 10,000 T-Sonik OMs into its hot drink vending machines to improve water quality and prevent maintenance problems due to limescale deposits.
We are proud to be supply pour technology to Liomatic to improve the drink's quality for the consumer and help the manager to optimize processes and reduce maintenance costs.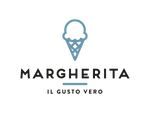 MARGHERITA ICECREAM
"We have seen that by using the Treelium device the ice cream is more spatulable, softer and fresher"
Walter Frey - Owner MARGHERITA ICECREAM
Gelateria Margherita has been producing artisanal ice cream for over 25 years and has decided to adopt our technologies to improve the quality of the production process by treating both the water and the ice cream's base fluid with our activators. The devices were installed in strategic points in order to obtain the maximum result.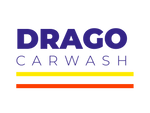 DRAGO CARWASH
"I chose this technology because I immediately realized that the result was visible and the paint was shining again"
Bruno Molea - Owner DRAGO CARWASH
For 35 years, DRAGO CARWASH has been working in self-service car wash sector. By installing the T-Sonik OM activator they have further improved the quality of the service offered and managed to reduce the use of chemical products by 50%.
An excellent result that makes everyone happy: the customers, the manager and the environment.
NEED AN ADVICE?
We are at your disposal to design the best solution for your home and business.