INCREASE AND IMPROVE THE GROWTH OF YOUR CROPS
The first activators for agriculture and livestock.
Our water activators facilitate, increase and maximize crops growth rate and improve lifestock's water supply quality without resorting to chemical products.
T-SONIK GH
Sonik GH is an ultrasonic activator suitable for irrigation in the field and in greenhouses, capable of increasing water oxygenation, rapidly solubilizing nutrients and improving the draining capacity.

Specifically designed for the agriculture sector, T-Sonik GH is a device that combines the technology of hydrodynamic activation with that of the generation of micro and nano air bubbles. This combination allows to have a passive technology, which increases the quality and yield of crops and does not require maintenance.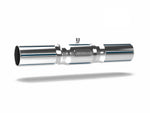 T-WairO2
T-WairO2 is a micro and nano bubble generator that works according to the cavitation principle, able to improve water oxygenation and increase its cleaning and flotation capacity.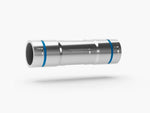 T-SONIK OM
Improve water's quality for your livestock wellbeing and keep them safe from bacteria contamination, while protecting your water pipeline from limescale incrustations.
NEED AN ADVICE?
We are at your disposal to design the best solution for your home and business.