PROCESS OPTIMIZATION
Adoption of our Ultrasonic water activators and micro and nanobubbles generators for industrial water treatment, eliminates limescale deposits formation, reduces by al least 50% the use of chemicals during cleansing operation and boosts water's floating capacity.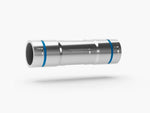 T-SONIK OM
Save on maintenance costs by choosing a green technology!
T-Sonik OM is a device designed for home, civil and industrial use, which is capable of eliminating limescale while maintaining the chemical qualities of the water unchanged when compared to its origin.
THE BEST QUALITY OF WATER FOR CIVIL AND INDUSTRIAL USE
T-Sonik OM eliminates limescale encrustations and reduces by at leat 50% the need of detergents in washing operations, both in civil and in the industrial applications.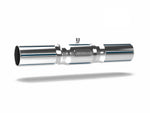 T-WairO2
Oxygenation and sanitisation for your civil and industrial applications
T-WairO2 is a generator of micro and nano bubbles which operates according to the principle of cavitation: recommended for civil and industrial applications, it is capable of improving the oxygenation of water and increases its cleansing and float capacity.
IT ENHANCES THE PERFORMANCE OF YOUR BUSINESS
T-WairO2 a technology that is particularly effective in all areas where it is necessary to have a high oxygenation of water.
NEED AN ADVICE?
We are at your disposal to design the best solution for your home and business.