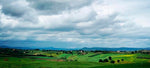 The relationship between Treelium and NaturaSì does not stop with the activation of their water dispensers and supermarkets with our activator T-Sonik OM! Soon will start a path dedicated to T-Sonik GH and to the whole agricultural world: so the Treelium Mission continues! For this reason, our C.E.O. Andrea Caravelli and Paolo Riccardino, scientific manager of Treelium products for the "Water" sector, visited yesterday the biodynamic farm Fattoria di Vaira (CB).
---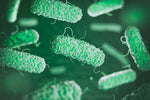 The T-Sonik PW activator and its anti-bacterial properties were the focus of the conference held at the Department of Biomedical Sciences and Human Oncology of the University of Bari "Aldo Moro" entitled "Legionellosis: a preventable disease with integrated environmental risk management". The aim of the conference was to bring together experts in the field with a view to a comparison between institutions and those responsible for health, building and management policies to share ideas and identify, mitigate and prevent epidemic events sustained by Legionella.
---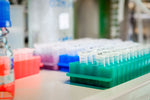 The collaboration with Trakia University in Bulgaria continues.A major applied research project, with the aim of studying the results of our activators in aquaculture and aquaponics, testing the differences between non-activated (first photo) and "activated" water (second photo). We will soon disclose the surprising results of the research.  
NEED AN ADVICE?
We are at your disposal to design the best solution for your home and business.